Media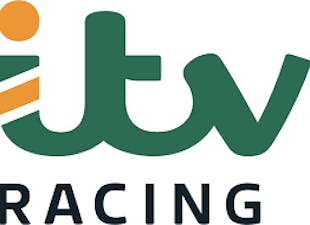 ITV Racing will broadcast a weekly 3.5hr show dedicated to the Racing League showing all 42 races live in 2022. ITV holds the terrestrial broadcast rights for horse racing in the UK and is available in over 27 million homes. ITV Racing audiences were 22% higher in 2020 than in 2019 with average figures of 792k on ITV main channel and 375k on ITV4. In 2017 the ITV Racing team won a BAFTA for its coverage of the Grand National and Director Paul McNamara has also earned a BAFTA nomination for their Cheltenham coverage.  Presenters, Ed and Francesca, won the Broadcaster Sports Presenter of the Year award at the 2018 British Sports Journalism Awards.

Sky Sports Racing will broadcast a weekly show dedicated to the Racing League showing all 42 races live in 2022. At The Races is the horse racing media rights company which operates the Sky Sports Racing TV channel and the website attheraces.com and the At The Races app. Domestic distribution of the TV channel extends to over 14 million UK and Irish homes via digital satellite and cable television on the following channels: Sky 415, Virgin 535 and Virgin Ireland 418. The company is majority owned by Sky and operates through a joint venture between Sky, Arena Racing Company (ARC) and other racecourses.

talkSPORT will broadcast all 42 Racing League races live in 2022. talkSPORT is the only English radio station broadcasting sporting discussions and commentaries 24 hours a day. talkSPORT's content includes live coverage of sporting events, interviews with the leading names in sport and entertainment, phone-ins and discussion.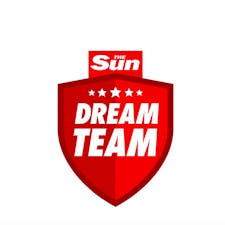 News UK is the proud owner of a stable of news and media brands that span the most popular to the most respected, cover the highbrow to the lowdown, provide the first flash and the last word. They are publishers of The Sun, The Times and The Sunday Times, as well as being responsible for The Sun's Dream Team .
Bookmaker

Founded in the UK in 1934, William Hill is a recognised and trusted brand in the global sports betting and gaming market. While it has a number of large partnerships within the sport, Racing League showcases William Hill's commitment to invest in and support innovation in horse racing.
Apparel

Racing League's Official Apparel Partner, Scimitar Sportswear is a leading manufacturer of bespoke clothing and promotional items for corporate brands, producing products to an incredible quality. As a sustainably-orientated business, Scimitar always looking to produce environmentally-friendly versions of their products. Follow Scimitar on Twitter, Instagram and Facebook
Charity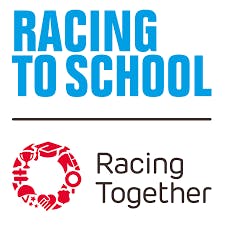 Racing League's Official Racing Charity Partner Racing to School has supported the learning and development of young people for 21 years. The charity provides unique, free educational programmes for schools, colleges and riding groups at racecourses, trainers' yards and studs across Great Britain. Its programmes aim to enhance young people's learning and to inspire beneficiaries to consider being the next generation of racegoers and join its varied workforce. This year, Racing to School plans to work with a record 16,000 young people, many of whom are located within inner cities, deprived areas or in rural isolation. Racing to School is the smallest charity working for and across racing and leads the sport's community outlook, embracing diversity and inclusion within its programmes.  The charity is proud of its relationships with mainstream schools, colleges, and those supporting young people with special educational needs. 
Event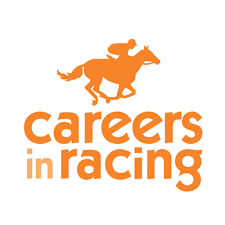 The British Horseracing Authority's Careers in Racing team implement recruitment, training, education and community initiatives for the horseracing industry. Racing is a great place to work! Visit them at this years Racing League events.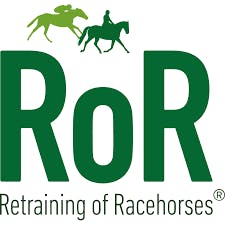 Retraining of Racehorses (RoR) is British Horseracing's official charity for the welfare of horses who have retired from racing. The charity promotes the versatility and adaptability of racehorses for other equestrian activities following their retirement from racing. It also protects horse welfare through a nationwide 'safety net' that is available to assist any former racehorse considered 'vulnerable'. In such cases, the charity provides funding for the provision of expert care prior to suitable rehoming. Take a look at the work they do here.

Take The Reins is a sports-based not-for-profit organisation working primarily through and in the racing industry to support and deliver positive outcomes for young people and communities. Piloted as a project in 2016 and formally constituted in 2020, Take The Reins works with local communities to provide positive activities, implement personal development and training initiatives and deliver vocational training and pathways to progress in the racing/sports industries and in meaningful careers in associated sectors. Click here to see their work.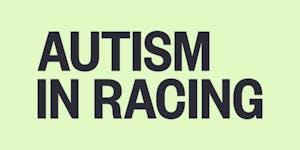 Autism in Racing seeks to raise awareness of autism, educate racing's workforce and customers about autism and piloted autism-friendly sensory spaces on racecourses during 2021. The initiative is a further example of the sport's desire to promote equality, diversity and inclusion at all levels.